Hi there,
In 2017 I felt more negativity than ever before.
In our world.  In my country.  In my community.  In my circle of friends.  In my family.
And in myself.
It's become too easy to be in a place of pessimism, fear, worry, or upset.  You can find something negative within moments – on the computer or television, or in conversations with others… even within your own thinking.
I believe in the power of numbers – that when more people and energy join together, things change.  If more people work to created positive conversations, then we'll have more positivity in our world.
Let's create that change together.  Let's start more positive conversations.
You matter.  What you do and say, and how you interact with others has an effect on our world.
x


Make it a positive effect.


x
I invite you to receive weekly notes of optimism with suggestions on how to create a butterfly effect.  It'll be fun… and you will make a positive difference in our world!
You can see a sample below.
Here's a couple samples of an email you'll receive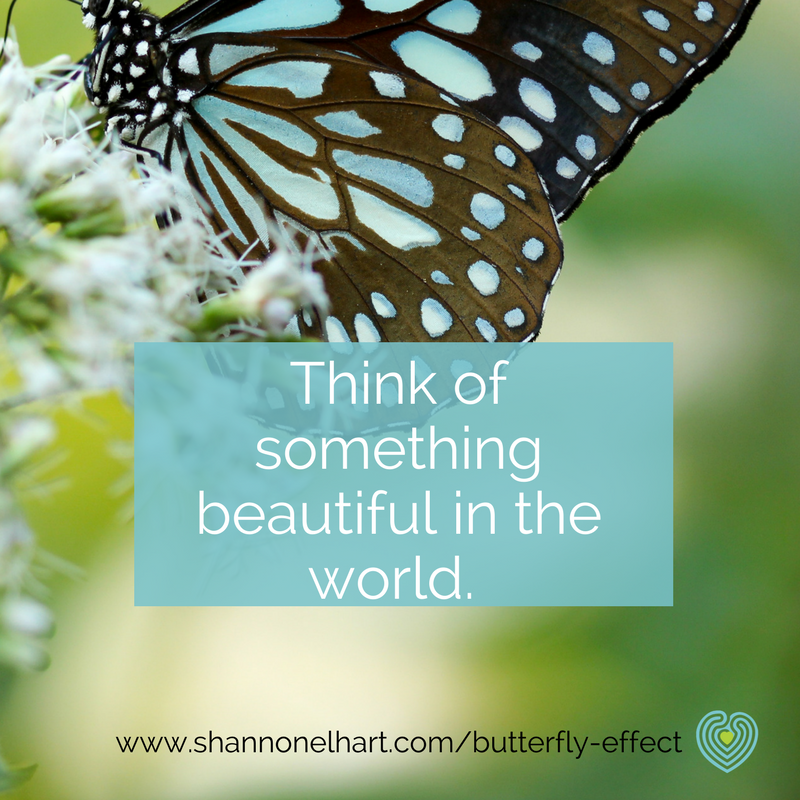 Four things you can do:
1 – After you think of something beautiful tell someone about it.  "Have you ever seen Half Dome in Yosemite National Park?  Ten years ago I was hiking…"
2 – Ask someone about what they think is beautiful in the world.  "I'm trying to bring up more positive conversations – so I'm wondering, have you ever been somewhere really gorgeous in the world?"
3 – Post the image on social media and encouragement others to find beauty in our world.
4 – Stop for a moment, close your eyes, and think about how beautiful our world is, then feel gratitude that we have such amazing parts of Earth to enjoy.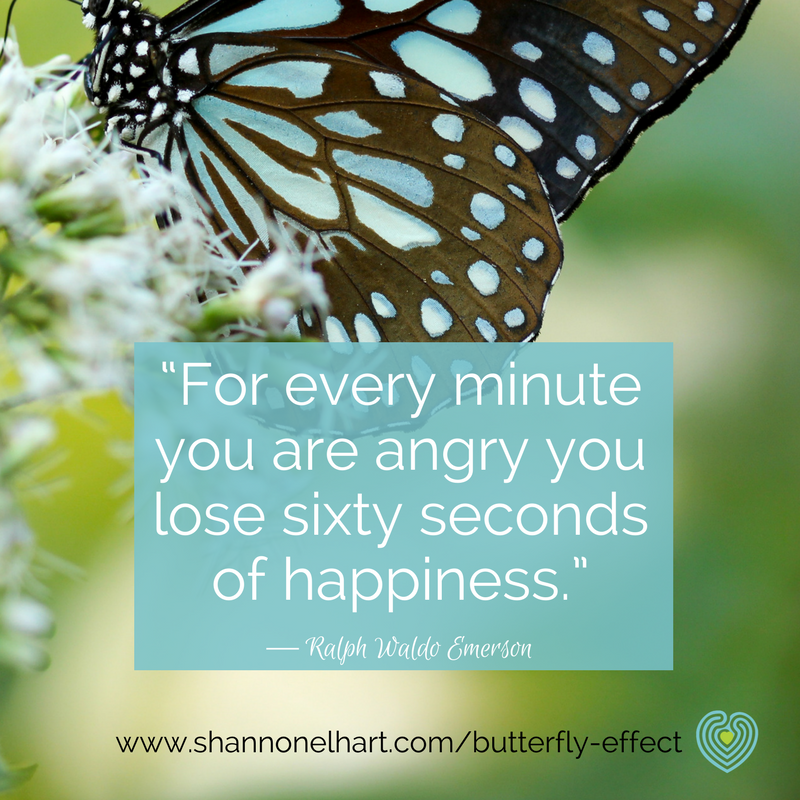 Four things you can do:
1 – Share this quote with someone and ask them what they do to be happy or hopeful.
2 – Talk with someone about the idea that we do have influence over our emotions – that we can choose, in nearly every circumstance, to find something good.  
3 – Post the image on social media and encouragement others to choose happiness as much as possible.
4 – Write this thought on paper, hang it in your office, kitchen or rearview mirror so it'll spark conversation or remind you to be aware of your emotions.