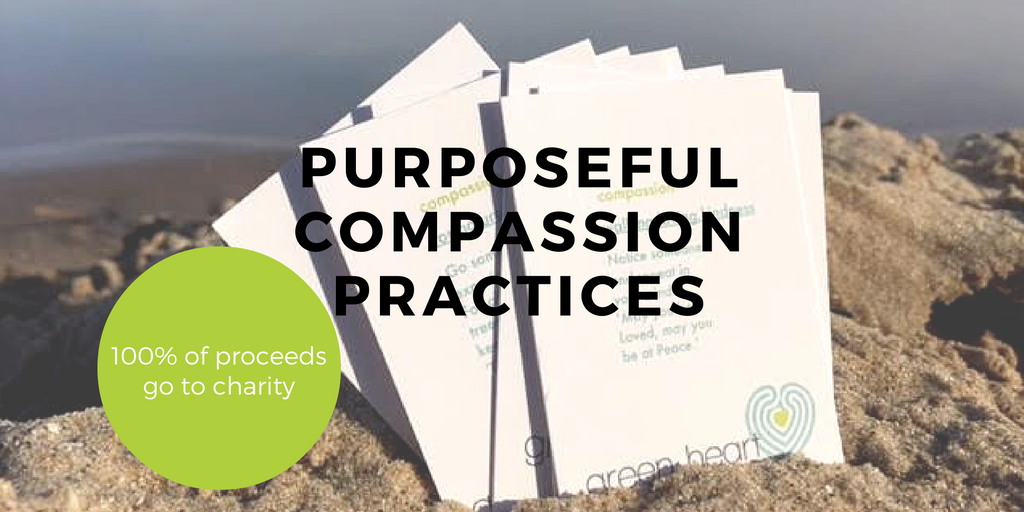 A few years ago I was not feeling very much self.love.  I tried to be more compassionate to myself… but it wasn't possible.  At least not until…
I started researching compassion for others.  One day I read about a practice where you give Love and Peace to everyone you pass by.  I was especially sad that day, but desperate for relief I drove to a large book store, walked around, and – for each person I noticed – I wished Love and Peace into their life.
I left the store transformed and inspired.
I found ways to practice compassion, and as I did – something surprising happened. I obviously become more compassionate toward others (a big bonus in life), but I started to be more self.kind and compassionate with myself (a really big bonus in life).
Some perks of purposefully practicing compassion:
you'll think fewer negative thoughts overall: about self, about others, and about the world
you'll feel happier and more confident
you'll be better able to bring the good stuff you want into your life
you'll give 100% of what you pay for PCPs to two great charities
By purchasing my set of ten Purposeful Compassion Practices (PCPs) you receive audio recordings describing each (via email) and a set of reminder cards (via snail mail) to help you remember to practice.  
Cost is only $10+shipping