I'd love to see you sometime when I'm speaking, holding a workshop, or having a healing circle!
Sometimes an RSVP is necessary, so please tap on any links that follow events.
–


Friday, July 7 & 8, 2017
The Spring Emergence Experience
In this workshop I'll teach you a better way to heal with 'The Healing Canvas' which is an exploratory experience into your past. You'll look for the sources of your UNhappiness and take the first steps in healing deeply and consciously.
There are three benefits of this work.
1) You'll become happier, 2) you'll be more able to create what you want in life because your energy will shift and open, and 3) you'll become a Healed HealerTM who makes a positive difference in our world by being a source of Love and Light to everyone around you.
*
Thursday, July 20, 2017
The Great Lakes Retreat
If you are looking for a place for spiritual development and fellowship, a place to relax and experience a week full of lectures, workshops, music, drumming, auctions, healing experiences and more,
then this is the place for you!
In this workshop, I'll show you how to release the pain from your past. Everyone has difficult experiences in life, but there is a difference between pain and suffering. Using pain as a catalyst for personal growth, a deeper understanding of self, and a broader expression of compassion – it can then be transformed into something you use to create the life you truly desire.
Olivet College, Olivet, MI
New offerings are coming soon… so we connect while you sit in your comfy yoga clothes, with your blanket and cup of tea while I teach!  [how fun is that?!]
Be sure to enter your name and email at the bottom of this page so you can know when I'll teach!
Healing Circles are returning soon!
What are Healing Circles?
Aside of incredibly healing… they are fun and peace-filled events that will leave you feeling connected with other amazing people and full of hope.
We gather, in a circle of course, to share.  People share whatever pain they feel drawn to speaking about.  It might be an event that happened decades ago or last month.  It might be about an emotion – regret, anger, guilt, or confusion.  It might be about fear – the fear of remaining stuck in pain or the fear of opening up of the suffering.
You might even share nothing except your presence and love – which is totally fine.
The purpose of Healing Circles is to get people expressing their pain.  This is the first – empowering – step to leaving the pain behind.  Rather than do what most of us have been taught – keep it bottled up inside – you have the opportunity to get it out, speak on it however you feel comfortable, and then take a big step in your healing journey.
This might sound scary… but trust me, and the 100% of participants since I began Healing Circles in 2015, the scariness fades quickly.  Once the sharing begins and is followed by incredible compassion (even from people you've never met and will likely never see again), you'll be convinced of the power of your story and the words you choose to express the pain you hold inside.
Watch for updates about Healing Circles in Holland and Grand Rapids, Michigan.
I hope to share stories with you!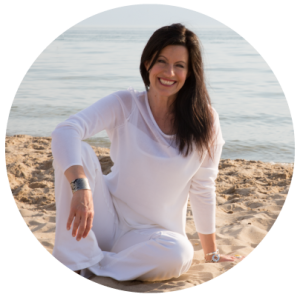 "Shannon INSPIRES through her vulnerable, honest sharing, TEACHES through her creative passion for healing and happiness, and makes it APPLICABLE to the audience by creating a safe place to interact, share, and grow together.  You'll love how much you heal from her presentation!"
~ a participant from a workshop
I'd be honored to speak at your event or with your agency, business, organization, church, or group.  Use the link below to find a time to chat.