I'd love to see you sometime when I'm speaking, holding a workshop, or having a healing circle!
Sometimes an RSVP is necessary, so please tap on any links that follow events.
–


Saturday, February 17
GLOW ~ with possibility, authenticity, and purpose
Join Jessica Fashun and I as we help you learn more about your GLOW and how to turn up the shine so you're fully in your happy, healthy zone with body, mind, and spirit.
In two amazing hours you'll:
Learn more about your GLOW: what does it mean for you, what's slowing down your glow, what would it look like for you to be glowing fully, and how can you get your glow on?
Rev up your inner fire with a mindful metabolism-boosting Nia workout! Nia is a mind~body dance fitness practice that invites you to move your Body's Way. There is no experience necessary to enjoy Nia and I promise you'll be glowing by the end of the class!
The four pillars of Nia are Fitness, Health, Power, and Beauty~ let's get our groove on with the intention of finding our glow through movement!
Bring the glow and movement together as we calm and soothe the inner work of our glow through meditation, breath work, and presence. Reserve you spot today! Tix $20
Pilates in Holland
Holland, Michigan 
Learn more and buy tickets by going
here

Reducing Stress & Increasing Calm
Shannon Elhart teaches many of ways to live a happier life, and having less stress is only one of them. Her stress reduction training is provided to area corporations and businesses with participants saying, 'This was the most helpful information I've received in a long time!'Stress is a real issue for most people. According to the American Psychological Association, 'most Americans are suffering from moderate to high stress with 44% of people reporting that their stress level gets higher each year.'If you're like most people, your life would improve with less stress. Here are some ways it gets better:
improved sleep
better body functions from digestion to blood pressure, brain functioning to clear thinking
likelihood to achieve goals increases
more effective communication which results in happier relationships
increased energy
more happiness, inner peace, hope, and ability to relax
better able to be present and mindful in life
overall healthier body, mind, and spirit
In Shannon's workshop for Pure Performance Training Studio, she'll help you:
-understand the causes of stress
-find ways that stress is entering your life
-create a plan to reduce stress
-learn strategies that will bring more calm into your life right away
Shannon has a Masters degree in counseling psychology, is a certified life coach, author, speaker, and teacher. She's learned how to handle stress the hard way through some very difficult life experiences. You'll see, through her vulnerable sharing, that she knows what she's taking about when she teaches you how to reduce stress – she walks her walk!
Join us! It'll be fun and very well worth your time if you want to have less stress and more calm in 2018!
Pure Performance Training Studio
Holland, MI
Learn more and buy tickets by going here
v
v
Thursdays, February 15, April 19, July 26, and November 1 
My Child, My Story
My Child, My Story is a group where parents can come to share the story of their baby or child, or they can come to only listen to others' stories. There is healing in our collective pain and in our hope.
Parents may come to share for any reason – simply because they want to speak their child's name aloud and have others smile or because they want to express more… because they want to celebrate their child's birthday or receive gentle hugs in memory of the day they passed.
Please share this with anyone you know who grieves… it is never too late to find peace.
DETAILS ::
Holland Hospital Conference Rooms at 7pm
park in green parking lot 1

Holland Hospital
Holland, MI
You're welcome to attend any of my free webinars on these topics:
1 – 9 life changing facts about forgiveness that will make the rest of your life easier
2 – Understanding Stress: How stress enters your life & how you can reduce its affects on your success and happiness
Learn more by going here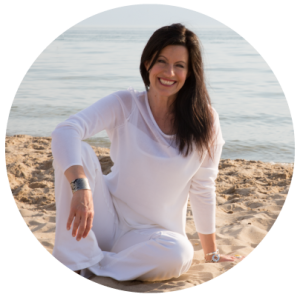 "Shannon INSPIRES through her vulnerable, honest sharing, TEACHES through her creative passion for healing and happiness, and makes it APPLICABLE to the audience by creating a safe place to interact, share, and grow together.  You'll love how much you heal from her presentation!"
~ a participant from a workshop
I'd be honored to speak at your event or with your agency, business, organization, church, or group.  Use the link below to find a time to chat.